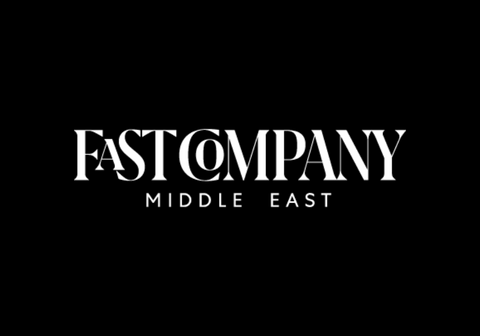 The battleground to retain employees has changed. Is the Middle East ready?
Fast Company Middle East
By Hemanshi Tewari
It is not perks and pay but a learning culture, collaboration, and flexibility that will make all the difference.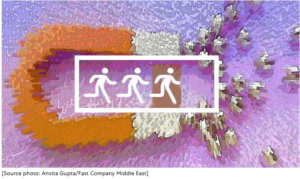 The Great Resignation has, perhaps, been the most notable workplace trend in a long time. Of course, other offsprings, like quiet quitting, impacted the workplaces.
Signaling that the trend is far from over in the Middle East, a recent PwC survey found about 30% of employees will be changing jobs this year.
Since McKinsey's research, The War of Talent, in 1998—the year Google was founded, the talent battleground has evolved dramatically. And that time, the then McKinsey's director told Fast Company, "Talent wins."
Well, talent is still a winner. The battleground, however, has changed.
Forget not, the mass exodus has nothing to do with perks and pay. Experts say in 2023, the learning & development (L&D) programs, culture, collaboration, and flexibility will make all the difference.
"Now, staff retention is more than being the best paymaster in the industry or amongst the competition. People value a sense of belongingness and purpose in what they do," says Krishnan Narayanan, Head of Human Resources at Petrotec.
So how do we change the way we compensate? "Find opportunities to compensate for the long journey while ensuring profitability and sustainability of the organization," says Narayanan, adding that better long-term compensation strategies lock in the sense of ownership among staff while driving digitization and efficiency programs to improve sustainability metrics are required.
INVESTING IN SKILLING MEANS LOW ATTRITION
Experts say continuous learning is necessary, and employees should find learning relevant. To begin with, Pinar Yucealp, HR Director, MEA at IBM, says, "Every company is a tech company today. The demand for skills will grow, especially given the digital transformation across companies and industries."
Most companies have a learning platform from which the employees can select the training per their requirements. This truly makes a difference. At IBM, for instance, each employee is expected to complete 40 hours of training a year. "Most avid learners are 20% more likely to move to a new role, and 44% are more likely to get promoted," says Yucealp.
Over the past year, L&D's influence has increased. Opportunities for professional growth are advantageous for businesses looking to keep their top talent. If a company offers greater learning opportunities, more than 90% of workers will stay. "When employees have room to grow in an organization, they're more likely to stay. This could significantly reduce turnover and improve how employees engage with their daily work," says Tarek Salam, Head of MENA Expansion at Deel.
THE GREAT REVALUATION OF CULTURE
Free lunch and foosball are not enough; employees want more.
In the era of The Great Resignation and The Great Reshuffle, experts say it is time for a revaluation of culture. "Corporate culture is ever-evolving, and companies must be prepared to pivot as times change," says Stan Steinreich, President and CEO at Steinreich Communications.
"Employees want to be part of a culture with purpose. Companies must find that purpose and be able to articulate it clearly and live it. When it becomes part of your culture, associates are engaged in the common mission."
In a healthy team environment, managers and leaders recognize and reward effort and success while also offering assistance, guidance, and mentoring when required. A psychologically secure environment is fostered by great leaders who also inform their team members of what this entails and promote candid communication and criticism. It also means problems are dealt with to be remedied and avoided in the future.
Salam believes employee engagement and loyalty increase when employees work in a positive team culture. Also, "a good team culture makes employees the best brand ambassadors, which helps attract new talent." It is a win-win situation.
COLLABORATIVE OWNERSHIP 
Creating a talent pool of individuals who see themselves as owners rather than doers, eliminating red tape, and encouraging people to take responsibility comes under collaborative ownership.
Workplace collaboration has assumed a central role as teams look for new ways to cooperate in a hybrid environment. A productive, transparent, and communicative workplace where people collaborate to achieve a common objective is built on the principles of collaborative ownership, experts say.
As flexible working becomes more prevalent, collaboration brings people from various backgrounds and skills together to work as a team and overcome loneliness. "When employees collaborate and share their skills and knowledge, they feel more connected to one another and contribute to an environment of innovation and growth. In the long run, structured and purposeful collaboration gives employees a sense of belonging, prevents burnout, and encourages them to work together to achieve goals and solve problems," says Salam.
Meanwhile, when evaluating employment offers, today's workforce also places flexibility and freedom at the top of their list of working criteria. Because of continual layoffs and resignations, there has been a talent bidding war. Increasing business and living costs, intense competition for personnel, a developing skills gap, and the establishment of hybrid working as a permanent reality present a complex web of new challenges for employers.
"To create a work environment that motivates people to stay, companies must lead with empathy, adapt to change, listen to their employees, and co-create with them," says Yucealp.