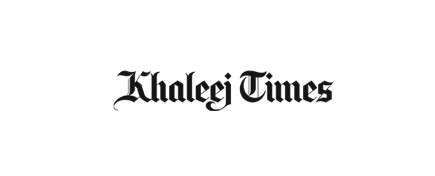 Communication key to successful business
The Khaleej Times
By Ariella Steinreich
Both sides have begun to take immense interest in each other's business customs
For those of us working in the Gulf and Israel, August 13, 2020 was years in the making. We had already started seeing a shift in messaging in the UAE when it came to Israel and the Jewish people. In Israel, it was no secret that the government and its people were excited at the prospect of peace with its Gulf neighbours.
As soon as the Abraham Accords were announced, it became a race to see who could make announcements first, whether it be about business partnerships, bringing over tourists, announcing new flight routes, and more. However, as the dust settles a few months in, it is important that we make sure that this new-found relationship in the business and tourism communities has the proper foundation, and the key to that is communication – both verbal and non-verbal.
Israel and the UAE have very different business cultures and in order for this wonderful relationship to be sustainable, each side must do its part to really understand the other.
In the UAE, it is all about building relationships and that involves taking the time to know someone and their business. The UAE culture in general is about warmth and being hospitable. Since the announcement, we have seen many Emiratis take to social media to share that they are learning Hebrew. They are doing this for a few reasons, one of which is that they want to be able to communicate with Israelis in their native language. Along the same lines of building relationships, the Emirati people have hosted Israelis, individually and in delegations, and spent time getting to know them during their visits. Let's not forget the Emirati hotels who have become the stars of the show. At a very quick pace, they have begun offering kosher food, knowing that doing so would make Jews more comfortable visiting. Hardly a day goes by when we don't hear of another Jewish travel programme bringing oZver groups to spend Chanukah or planning to for January vacation (the big vacation time for American Jews) and even Passover programmes.
Israelis, on the other hand, tend to move at a much quicker pace in business. Often, they focus on signing the partnership agreement and then on creating the warm partnership. However, for Israelis to have long-lasting success, they should move more slowly and observe Emirati business customs. Israeli companies who do their research and take the time to really understand who they are approaching, will be the successful ones in the end. If an Israeli company enters the UAE market successfully, they will have a much easier time moving around the Gulf. After the other countries see that the company is a known and trusted brand in the UAE, they will welcome it with open arms.
Once Emiratis and Israelis understand each other and get more comfortable with their different business cultures, the business opportunities will be endless. The relationship is a rich marketplace that will benefit from the finance, healthcare, technology, and travel and tourism prospects. However, considering that before August, there was virtually no business being done between the two countries, companies need to start by establishing a footprint in these markets. The first step is raising brand awareness and now is the time to do so. Take the time to read about a potential new partner in the other market, do your research by reading how the media in the other country reports on your industry, and think about the gaps they are identifying in the market and assess whether you can provide a solution to that challenge.
There are many things which unite Emirati and Israeli businesses – their respect for intelligence, preparedness and ingenuity. Each also shares a desire to make this peace a warm one. Both sides want this relationship to be long lasting and they understand that in order to do so, there needs to be proper communication. The peace deal between the UAE and Israel is unlike any that Israel has had with an Arab country before. It is one focused on its people and creating a Middle East which is prosperous, one which inculcates its shared values in is youth who will become the future leaders of the region. If done properly, it will set an example for the rest of the world.
Ariella Steinreich is the head of Steinreich Communication's Middle East division and the senior vice president of its global corporate practice.
For more information, visit www.scompr.com