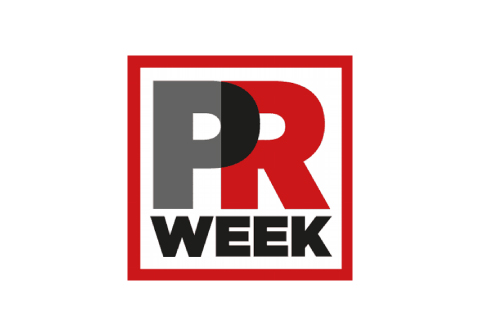 Interim Top 150: More UK agencies expect to grow than cut headcount in 2020
PR Week
Our survey of 121 firms showed 36 per cent expected their workforce to have grown despite the challenges this year has thrown at us. A slightly smaller proportion (31 per cent) projected drops, with the remaining third looking at unchanged headcount.
That 36 per cent figure is roughly in line with another barometer finding, revealed in the first report from the survey, that 41 per cent expected revenue growth for 2020 as a whole.
Looking further at the figures, the barometer suggests agencies striving to ensure headcounts do not change dramatically, despite revenue uncertainty. In total, 62 per cent of firms predict headcount will either not change, or will be up or down by no more than 10 per cent. When looking at revenue, the number of agencies occupying that same bracket (no change, higher by up to 10 per cent, or lower by up to 10 per cent) is much less – just 39 per cent.
Additionally, while one in eight agencies (13 per cent) are expecting revenue to drop by more than 20 per cent – a level one might expect to prompt major changes in the agency – the number predicting a similarly substantial headcount reduction is just eight per cent.
These efforts are likely to have been aided by substantial uptake of the furlough scheme among UK agencies, as well as lower overheads. As the barometer has also shown, a number of agencies have benefited from lower travel and office costs during 2020, leading in some cases to increased profits.
Workforce
"Job security has remained our number one priority throughout 2020," said Caroline Farley, who was announced as Fever PR's new MD at the start of the year. "And by making use of the furlough scheme and implementing a variety of other cost-saving measures, we are looking at keeping a consistent headcount."
 James Brooke, MD at Rooster, has his eyes on a slight staff count increase. He commented: "Getting through 2020 without having to let any staff go has been an absolute priority. We've pulled together as a team like never before and hope to be recruiting again before the year is out."
Nonetheless, it has been a painful year for some agencies. Lydia Hoye, managing partner at Kazoo Communications, commented: "The hardest part of 2020 was having to restructure and lose talented people. The focus had to be to keep as many brilliant people as possible, to ensure the best expertise fit for clients and to shore up the agency for the future."
Meanwhile, Manifest managing partner Ali Maynard James said the firm would take on several apprentices through the Government's Kickstart Scheme. The PRCA has also co-ordinated 30 agencies to offer a total of 60 six-month placements through the programme, as reported last month.
Another agency said that its headcount reduction was in part due to no longer having office management staff, and fewer interns. The potential dearth of internships in a mostly remote workplace compounds existing concerns about the ability of junior staff to learn and grow without having more senior colleagues on hand.
The Interim Barometer also asked whether agencies had frozen staff pay, or were expecting to reduce or dispense entirely with their physical office. PRWeek will report on responses to these questions later this week.
Profit
Reduced overheads have meant a number of UK PR agencies increasing profit margins this year despite the difficult climate, the Interim Barometer 2020 also shows.
While 56 per cent of agencies responding projected that their revenues would remain steady or increase for 2020 against 2019, 63 per cent said their pre-tax profit was likely to increase.
And while just three per cent said their revenues would increase by more than 60 per cent, one in 10 said their profit would rise by this level.
A number of agencies' shareholders may have benefited – or suffered – from the unique circumstances of 2020, with revenue and profit not always heading in the same direction:
27 per cent of agencies with falling revenue are predicting profits to be stable or increase
15 per cent of agencies with growing revenue are seeing profits drop or stagnate.
Lower overheads
One leader of an international public affairs firm, who asked to remain anonymous, said the firm predicted 30 per cent profit growth, despite only single-digit revenue growth. He commented that while half of that could be attributed to rising sales in an in-demand sector, the other half was due to reduced costs.
Stan Steinreich, president and CEO of Steinreich Communications, which has several offices in the US, as well as Frankfurt, London and Tel Aviv, had a similar experience: "We anticipate a disproportionate rise in net profit as a result of business growth, but also a major reduction in expenses, such as travel and entertainment." 
It wasn't the same for everyone, of course. Stuart Graham, finance director and joint MD at Lansons, commented: "Profits last year were lower than we'd hoped. So, while we're in the situation we are, we had already taken steps to improve profits. Additionally, there were lower trading costs through the pandemic – i.e. lower office costs and some reduced salaries."
Pre-tax profit growth and shrinkage among UK agencies largely mirrors changes in revenues (see chart below). However, there are markedly fewer agencies reporting no or minimal movement in profit, and more reporting either a significant dip, or a sharp rise.
Some of those cost savings from 2020 are likely to continue into 2021. They may increase, with some agencies planning to downsize or abandon their offices, enact further staff pay freezes, or ask staff to take pay reductions. PRWeek will report on Barometer respondents' plans in these areas later this week.
Nicola Koronka, co-founder and managing partner at Missive, commented on its dip in 2020 profitability: "Because we are committed to our team wellbeing and career development, we always hire ahead of the curve. For that reason in spite of resilient revenue, our profitability is reduced this year. We took a strategic decision to invest in the team for the long term and it is already paying off as new business bounces back."
Nick Clark, CEO of Nelson Bostock Group, said the firm had found a balance between profit and overheads. He commented: "We've managed our costs as best we can through the pandemic, which has negated any impact on profits and some tough decisions have had to be made in the process. 
"Through it all, the key has been to protect employee welfare and jobs and we can certainly say we've achieved that, despite the turmoil in the world around us."
PRWeek reported earlier this year that two-thirds of agencies were likely to make use of furlough. It remains to be seen whether this will be available to businesses next year, and many firms' fortunes may be at the mercy of the Chancellor's decisions on future support.
With this uncertain outlook, agency leaders may have to work even harder to keep on an even keel in 2021.
Pay and hiring freezes
A minority of agencies are freezing pay but the majority are bullish about salary and recruitment prospects, the PRWeek research shows.
All pay has been frozen and staff have taken pay cuts at nearly one in four of the UK's leading PR agencies, but recruitment has only been halted at one in eight.
The Barometer also shows redundancies on the cards at around one in seven firms.
Almost one quarter (23 per cent) said all staff pay was currently or would soon be frozen, with the same number also confirming the freezing of all extra payments or bonuses.
However, 59 per cent of agencies said they would definitely not be freezing pay, and a further 15 per cent said they would probably not do so. In addition, 58 per cent said they would definitely not freeze bonuses, and 11 per cent said it would probably not happen.
This leaves a small number of agencies potentially enacting either measure, but yet to make up their mind. This represents a marginal increase in agencies' confidence over the past few months – an August survey by PRWeek found 26 per cent of agencies planning a pay freeze, with 53 per cent ruling it out.
A fifth (19 per cent) have also asked staff to take either temporary or permanent pay cuts, while two-thirds (63 per cent) went so far as to completely rule it out, with another 17 per cent saying it would probably not happen.

'Not a time for penny-pinching'
Mark Lowe, co-founder of Third City, warned of the risks of pay freezes, saying: "This is not a time to demotivate your best staff by penny-pinching."
Several bosses pointed out that temporary pay cuts either have now been reversed, or that pay freezes should be lifted in January.
Smoking Gun MD Rick Guttridge wrote: "We did reduce salaries and hours from April to July. We were planning pay rises from January, however the new lockdown has seen some clients pause, or cut retainers again, so we will assess in December."
 Jo Patterson, MD of 3 Monkeys Zeno, was in a similar position, but still sounded a cautious note. She said: "Like most agencies we had to make some tough decisions over the summer. We asked people to dig deep and they did.
"But we've recently been able to restore pay cuts and we're actively recruiting across every practice. Client demand is increasing, especially in corporate and tech, and the new business pipeline is filling up. Are we out of the woods? Not quite. But we can definitely see the horizon."
Headcount resolutions
Industry jobseekers may take comfort in the fact that only 12 per cent of barometer respondents have a recruitment freeze in place, and while eight per cent have not made up their minds, 60 per cent said they definitely would not be taking this step, and 19 per cent said they probably would not.
Agencies' redundancy outlooks are also relatively rosy – just 15 per cent are currently laying off staff, or are about to do so, and 52 per cent have ruled it out, while 27 per cent have called it unlikely and six per cent have said they are not sure either way.
The world's largest agency, Edelman, is among those with no pay, promotion or hiring freezes in place as it stands. Its UK & Ireland COO Justin Westcott commented: "Some of these actions had been taken earlier in 2020 – but all have now been reversed."
But Gay Bell, CEO of Platform Communications, said it was not just those made redundant who might be turning to PRWeek Jobs. She said: "We're proud to have been able to continue making promotions and awarding pay rises. There will be plenty of people in the industry who have delivered outstanding work but won't see any financial recognition this year. As we begin to emerge from the pandemic and the economic outlook improves, those people will become more confident about moving."
Building on Lowe's comments about the risk of penny-pinching, she added: "I think they'll be keen to know if their potential employer has been consistently able to develop careers and recognise top performers."
However, the likelihood of new talent appearing on the market in a time of financial restraint may be bad news for agencies of a different type – recruitment agencies. Taylor Herring co-founder and COO Cath Taylor commented: "We are recruiting, but haven't been using recruiters, as our recruitment inbox is very full."
Infections
The Interim Barometer asked about rates of positive coronavirus cases among agency employees.
Half of UK agencies had no staff test positive for COVID-19, although one in 10 had more than five cases. More than two in five of the UK's leading PR agencies had a colleague test positive for COVID-19 this year.
Many of those agencies said they had only had one or two positive tests. It is likely that many agencies had staff members contract COVID-19 and either remain asymptomatic, or not get tested.
Of those agencies that told the Barometer they had experienced a positive test, three-quarters had only had one or two positives. Only 10 per cent of agencies reported having more than five.