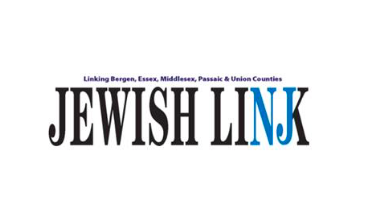 Don't Skip Reviewing Your Marketing And Comms Strategy in Reopening Plans
The Jewish Link of New Jersey
By Stan Steinreich
While many in the private sector are busy planning the physical aspects of re-opening their plants, shops and offices, it is important not to lose sight of how you will have to alter your marketing and public relations programs to reach stakeholders in the near term.
Like the researchers who have guided us through this horrible pandemic over the past several months, there are no certainties until we have crossed the threshold. However, all corporations and not-for-profits must address how they will communicate to their audiences in the new world we are just starting to experience. Things will not be the same. We are not going back to what we knew as normal. Some 33 million of your customers or donors are out of work. I would estimate at least another 50 million employed Americans are suffering from fewer hours at work or salary reductions imposed during the crisis. Let's also not forget the large emotional toll the pandemic has taken. Serious illness and death have impacted so many of our families.
No one comes through a trauma like this unaffected. While I am not a psychologist or an economist, you only need to be a student of history to see how consumers react. Remember the oil shortages of the 1970s. Anyone who lived through the gas rationing lines (this seems relatively quaint compared to what we have just gone through) now doesn't let their gas tank go below half a tank out of a historic fear of running empty. A more recent example would be the 2008 recession that led to what we considered unimaginable unemployment numbers that took nearly a decade to wrestle under control. Those numbers were significantly less than the current predicament we find ourselves in.
Hence, the central point: Your companies, nonprofits, clients, consumers and donors will not come out of this trauma the same as they were only months ago. As marketers and public relations professionals, it is our job to help our clients "re-imagine" what this new world will look like and how we can help their businesses and organizations perform better.
The COVID-19 crisis has provided us with some good insight into general consumer behavior. If your company or nonprofit is not aligned with where consumers are today, then your message is going to get lost. For example, in retail, people used to shop at both brick-and-mortar stores and online. But as a result of COVID-19 and changes for the last few months where most people were shopping exclusively online, that's probably a changed behavior that will stick for the foreseeable future. Brands need to move their messaging away from experiences in stores and focus exclusively on the online shopping experience. In the not-for-profit sector, donors—be they multi-millionaires or just average Joes—have less money to give. While charitable giving will not completely dry up, it will be more modest for the foreseeable future. Nonprofits should consider this and rejigger their gift levels. People will still want to give, and they want to feel that their giving matters, so create levels of giving that are more realistic for where your donors are today.
What we have learned through this crisis is that enterprises that have purpose—hospitals, corporations that donate a portion of sales to not-for-profit, pharmaceutical companies working on COVID-19 solutions, financial companies that extend credit and payment terms, companies that help lower-income earners—that is where consumers are investing. Our clients need to adapt to this.
We are helping our clients by leading the charge to create new messaging that supports new business strategies, taking a hard look at the strategic recommendations we are providing and making sure that they meet the consumer at their new mindset and not where they were just a few months ago. We must also make sure that our strategic recommendations meet new market challenges. We must then work to implement these new strategies—with a renewed emphasis on showing tangible business results. This is necessary and relevant for all industries. All businesses and nonprofits are facing the same predicament; evolve or risk losing your customers and donors.
Stan Steinreich is the president and CEO of Steinreich Communications, a Global Top 50 Public Relations firm, which works with many Jewish organizations and thought-leaders.