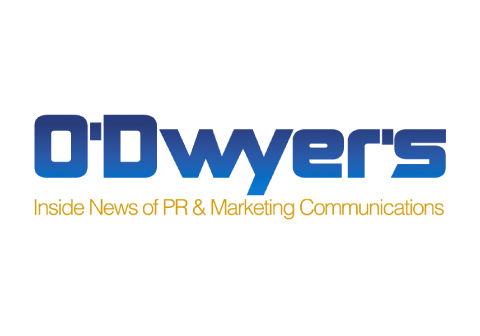 Tronc Chops New York Daily News Staff in Half
O'Dwyer's 
By Kevin McCauley
Chicago-based tronc Inc., which acquired the New York Daily News from real estate investor Mort Zuckerman for $1 in 2017, is axing the tabloid's editorial staff by 50 percent in what it calls a restructuring move.  
"We are re-focusing our talent on breaking news, especially in the areas of crime, civil justice and public responsibility," said a statement from tronc. 
Jim Rich, editor-in-chief, is among the cutbacks. Robert York, e-i-c of tronc's Morning Call in Allentown, will replace Rich on July 30. 
Tronc says the cutbacks "reflect the realities of our business and the need to adapt to an ever-changing media environment." 
In welcoming the Daily News to its roster, tronc pitched it as "another strategic platform for growing our digital business, expanding our reach and broadening our services for advertisers and marketers." 
Tronc acquired the Virginian-Pilot in May and closed on the sale of the Los Angeles Times and San Diego Times Union-Tribune in July. 
It still owns the Chicago Tribune, Baltimore Sun, Hartford Courant, Orlando Sentinel, Sun-Sentinel and Daily Press (Virginia). 
Comments 
Jul. 23, 2018, by Stan Steinreich, President & CEO, Steinreich Communications Group 
It's a sad day for staffers at the NY Daily News – a true New York Institution. Corporate ownership has been picking the bones of this fine local institution for many years. Instead of cutting staff and costs, what about a plan to improve revenue. Many of these reporters and editors were reasons why people read columns and looked for the Daily News' take on an issue. Unfortunately, cutting expenses is easy, growing a business takes talent and it will be hard to grow without these fine reporters. 
Jul. 23, 2018, by Ronald N. Levy 
The News and other dailies could sharply increase readership, with almost no increase in cost of editorial staff, by having PR firms supply a four-page supplement on health Mondays, investments Tuesday, home décor and maintenance Wednesdays, food Thursdays, travel and automotive Fridays, family fun and child care Saturdays, plus self-fulfillment, education and entertainment Sundays. 
A PR firm would supply a whole four-pager, typeset and illustrated, with half the space left as holes for advertising. Would local and even national advertisers not be happy to come in on the day they care about most? Would PR firms related to an ad agency be able to generate ads that take advantage of demand likely to be created by stories? 
More readership, more advertising, more results from advertising because stories create demand, total honesty because page one of each supplement tells which PR firm prepared it, and no significant increase in editorial cost. Plus importantly: more service to the public. People NEED helpful articles on health, investments, travel and the rest, and look hw much benefit the public gets at no additional cost since the added cost of paper and ink is almost trivial relative to the added advertising and reader service.  
PR firms would benefit by being able to do more for clients, clients would benefit, and each supplement could help one or more good causes.