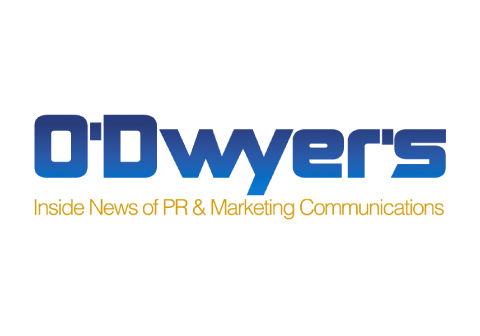 Steinreich Sets Up Supply Chain Specialty Offering
NYC-headquartered Steinreich Communications Group has formed a new supply chain management specialty group to meet the communications needs of clients facing increasing global pressure to be more efficient and produce better quality in a faster time frame.
By promoting the services and differentiators of companies, Steinreich hopes to give them a clearer voice and gain new customers as a result of its supply chain expertise.
"Any industry that sells something tangible and has a need for vendors and suppliers can benefit from a better understanding of its supply chain," Stan Steinreich, Steinreich Communications president and CEO, told O'Dwyer's.
He explained that his agency has been working in the supply chain management area for its home furnishings, consumer and higher education clients for some time, but it has evolved.
For example, Steinreich pointed out how Bob's Discount Furniture is one of the companies in the home furnishings space that dynamically changed that sector; instead of consumers waiting 8-10 weeks to receive their furniture, they could get it in far less time. This forced more companies to adopt quick ship methods.
In the fashion space, Steinreich noted how a custom-clothing manufacturer client of his agency, which had previously only offered a six-to-eight wait for a custom suit from a Hong Kong tailor, now has a portfolio of suits and shirts that can be on your doorstep in two weeks.
"Amazon has changed the playing field," Steinreich said.  "The ability to get to the consumer quickly and efficiently reduces buyer's remorse."
Steinreich has observed the Post Office making deliveries on Sundays in Manhattan, but the trucks are mainly filled with Amazon packages. "It's as though the Post Office is informally owned by Amazon," Steinreich said.
An emerging sector in supply chain management is the call center industry because of the nature of employees working at night in one market and then handing off to others picking up the next morning. This results in new challenges with training and customer resolution, Steinreich explained. "It is an uber competitive space with many different vendors supplying services from many parts of the world and connecting them with potential customers. We're able to help our clients differentiate themselves," Steinreich said.
Direct-response TV is a good example of supply chain migration into multichannel distribution that many companies are expanding into today. Now "As Seen on TV" products can be found in the aisle of your favorite CVS or on your smartphone.
Steinreich's higher education clients have recognized the value of understanding supply chain management.  More universities are offering supply chain programs as there are more job opportunities in the sector and students are showing more interest in the space.
Corporate practice VP Ariella Steinreich is leading the new practice.  She joined the firm in 2014 from Burson-Marsteller, where she handled global media relations for several of the agency's key clients including Accenture and its supply chain offering.
The group will initially be based in Steinreich's New York office.  Other offices are in Washington, D.C.; Los Angeles, CA; High Point, NC; London; Frankfurt; and Tel Aviv.