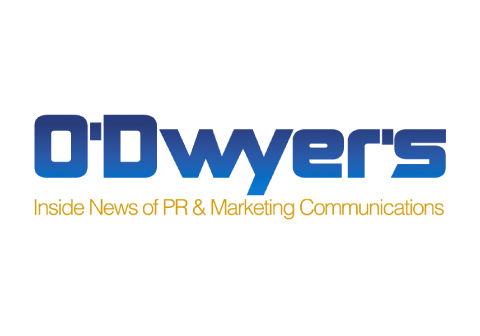 O'Reilly Forced Out of Fox After Sex Charges
O'Dwyers
Longtime Fox News Anchor Bill O'Reilly "will not be returning" to his post, it was announced this afternoon by 21st Century Fox, parent of the news channel.
There had been disclosure of multiple settlements involving sexual harassment charges against him and settlement agreements with five women had totaled $13 million.
The parent company said the decision to drop O'Reilly, 67, came after "a thorough and careful review of the allegations."
More than 50 advertisers cancelled schedules on his show. Sexual harassment charges against Fox News chairman Roger Ailes had resulted in his departure last year. O'Reilly's show had debuted in 1996.
O'Reilly has denied the allegations against him.
Ashley McCown, President, Solomon McCown & Company responds:
Ashley McCown
Fox finally did the right thing though, still, it was hard to see another way out for the Murdoch brothers. With advertisers having pulled their spots from the Factor, past accusations against O'Reilly as well as the Murdoch family's attempted purchase of SKY TV, any decision to retain Bill O'Reilly at this point would simply have been bad business.
It's still quite remarkable and a watershed moment in broadcast news when you consider how dominant FOX News Channel and, in particular, O'Reilly's show has been for years.
Even with Ailes and now O'Reilly out, there are further steps, visible steps, the Murdochs must take in order to convincingly address the climate of sexual harassment and intimidation that the cable channel has become notorious for. The treatment of women inside Fox is an abomination and advertisers finally said enough is enough.
Tom Madden, Chmn. & CEO, TransMedia Group, offered this advice to Bill O'Reilly April 4 on odwyerpr.com:

Tom Madden
Bill, it's true.
Like all successful men and women in high-profile situations, you're a sitting duck for allegations of sexual harassment or inappropriate behavior.
It happened to me when I was at NBC.  We used to go out for those martini lunches, just the guys.  And while wolfing 'em down, we told ribald jokes. Then one day a female executive asked to join us so naturally we cleaned up our act, but a few days afterward we learned she had sued us and NBC for discrimination.  What?  She charged we had altered our language in not telling our customary dirty jokes in her presence.
I don't know if she won her case as I left NBC to start my PR firm TransMedia Group, which handles crisis management, which is what I want to talk to you about in this open letter.
The fact that you've paid out millions in settlements and that you're the pugnacious face of such a successful prime-time lineup on the #1 cable TV network only adds fuel to the fire, not to mention that you're often blunt in setting the tone for Trump-loving conservative commentary.  All this makes you an even more attractive target.
So what do you do about this?  Do you say nothing on your show about it as you did last night while advertisers pull out and your colleagues and staff are anxious over mounting questions about the workplace culture at Fox News and maybe its twisted priorities?
When an outspoken guy like you stays quiet it speaks volumes and loudly that maybe all that's being said about you is true.
I recommend you step out of your "no spin zone" and deal with it.
This is the advice we give to clients who find themselves on the hot seat after a barrage of negative publicity, and yours has hit major newspapers and TV network news.   And you say nothing?  Not even a terse denial?  All you do is post on your website that "prominent and controversial" figures such as you are "vulnerable to lawsuits from individuals."
That's it?  The indefatigable Bill O'Reilly hiding under a table?
Who's advising you?  Dr. Strangelove?  Vladimir Putin?  Roger Ailes?
C'mon Bill.  Remember the crisis management basics: tell it all, tell it early, tell it yourself and whatever you do, don't just succinctly post it.  Be the awesome communicator you are and deal with it or it will just fester and very possibly bring you down from your now insecure perch on the media mountain top.
Joseph J. Honick, President of GMA International in Bainbridge Island, Washington:
Joe Honick
The fact that so much attention is cast upon the dismissal of this 67 year old person who at least allegedly misused his powerful place in life and profession says a lot that is not getting much attention.
First of all, he is being dispatched with another ton of millions of dollars to "ease" the fact of his diminishing returns to the Murdoch empire.  Second, and less talked about, at the age of 67, most employees of more ordinary status would actually be happily collecting both their Social Security and company retirement payments.
But, of even more interesting are two other realities: despite the flight of scores of sponsors, who certainly must have checked out the allegations of one of their brightest "salesmen," his audiences is said to have actually grown amid the storm of charges….and still more confusing, the President of the United States not only stepped in to apply the hefty prestige of his office, he offered the advice O'Reilly should never have settled, as if the POTUS is somehow possessed of information he failed to share with the public to whom he aimed his comments.
So who are those millions of viewers, listeners and readers of O'Reilly?  What has it been they have found so attractive in the face of apparently carefully probed charges that told huge corporations to jump ship?
Mostly, why are these questions hardly even touched by the media and comedians who have found the situation such exploitable material?
Stan Steinreich, President & CEO of Steinreich Communications Group:
Stan Steinreich
O'Reilly had to go because of pressure that the continuous news stream put on the Fox brand, especially in the wake of the Ailes scandal.
What people need to understand is that corporations need to focus on the material impact of a crisis on their brand independently of any legal case. Essentially the scandal led to the loss of top advertisers within O'Reilly's show and the corporation needed to end the situation before the loss further impacted its brand.