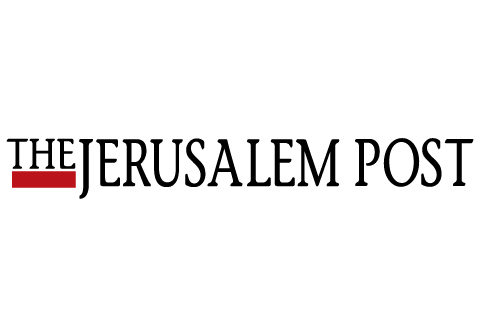 WHEN A PITCH BECOMES A HOME RUN FOR THE STATE OF ISRAEL
The Jerusalem Post
By Stan Steinreich
We were indeed underestimated, from the fields of Egypt to the Elah Valley to 1948, and now to 2017 in baseball in Northeast Asia.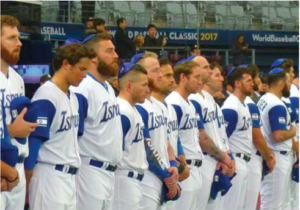 Something miraculous happened recently when Team Israel, part of the Israel Association of Baseball, took the field, first in Seoul and then Tokyo, to compete in the World Baseball Classic. The team not only won several key qualifying games within their pool to move up in the rankings, but more importantly, they won the hearts and minds of sportswriters, fans and Jews around the world.
For a few short weeks, Israel's military prowess and global technology leadership took a backseat to the Cinderella story of an ad-hoc team of international ballplayers competing on the field to show that Team Israel could be a powerhouse in sports too.
Much has been written about this.
More than 800 newspaper, magazine, wire service, broadcast and digital media coverage placements appeared in more than 12 languages and more than three billion people read about it. Overwhelmingly, the coverage was exceptionally positive and encouraging.
We had the distinct honor of promoting the team to the international and local media here in Israel. What was most fulfilling was that in addition to the stories about the games themselves, there were heartwarming pieces about how moved several of the players from abroad were, especially those who were fortunate enough to take part in a trip to Israel in early January, and from the comradery of being on this special squad.
Moreover, many of the stories portrayed the plight of baseball in Israel and why it is more important than ever that the sport be elevated to an even greater playing field. We heard time and time again from olim and their children how baseball played a central role in helping their families acclimate to their new lives. For children, many struggling with the new language and curriculums, as well as making new friends, they found solace in baseball, the one activity they did not need to modify when coming here. Baseball brought them together and helped them to build a new community for themselves, not only with other new olim, but also with Israelis with a fondness for the sport.
When we broke ground for a new stadium in Beit Shemesh in early January, in what will be the first regulation stadium in Israel owned by the baseball association, we saw how daunting building this field of dreams will be.
The group was grateful to the municipality for setting aside the land for the complex, but now the hard part – fundraising a crowdfunding site to make this dream a reality is well underway toward reaching and surpassing that goal.
As public relations professionals, our team here promotes many types of stories to the foreign media, the English media here as well as the Hebrew media. Some are for critical healthcare support and others for social service, education and business interests. But baseball was something different.
The level of interest and conviction by media around the world was amazing. The conversations we had lacked connection to politics, military, technology and for the most part only included a hint of controversy – this is Israel of course, so we cannot be completely devoid of that! But other than a hint of speculation about why there were so few native Israelis, the pride and euphoria in the media here and abroad was unique.
In January, in advance of the competition, we brought in 10 players who would be part of Team Israel. The trip alone yielded more than a billion readers in international audiences through more than 304 media placements.
At an event in Petah Tikva, one little- league player went so far as to ask the deepest question nagging at everyone's subconscious: "Why are you here?" Though one player, Ike Davis, immediately answered the question for the child, it led into many conversations throughout the remainder of the trip and among the players afterwards.
When Team Israel took to the fields on March 6 in Seoul for the national anthems, we all got our answers. The team removed their baseball caps to reveal – matching kippot. Any question of why they were out there was quelled; they were there not only to represent the country of Israel but the Jewish nation regardless of where they call home.
Though it will be years until the next opportunity to root for Team Israel at the World Baseball Classic, for many of us the games last month will inspire newborn fandom in our Jewish brethren in baseball, and launch baseball in Israel to higher levels. The Jewish involvement in Major League Baseball will no longer be graded based on Hank Greenberg's sitting out the Yom Kippur game, but on a nationalistic scale as well.
The iconic imagery of David's Star on the arms of this small, underestimated team going up and advancing against their global goliaths of baseball will not be forgotten. It will stand as another example of our people rising to yet another challenge. How fitting this story on eve of Passover. We were indeed underestimated, from the fields of Egypt to the Elah Valley to 1948, and now to 2017 in baseball in Northeast Asia.
The author is president and CEO of Steinreich Communications, an international public relations firm with offices in New York, Tel Aviv, London, Los Angeles, Washington, Frankfurt and High Point, North Carolina.