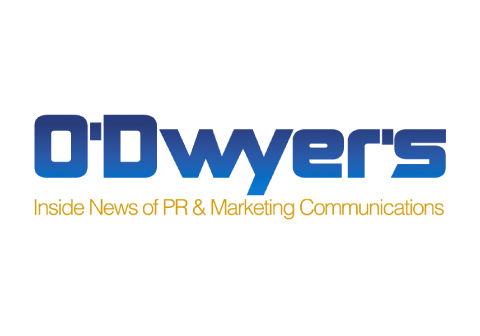 Steinreich Gets Colorful with Archroma
O'Dwyer's
Steinreich Communications Group has been named North American agency of record for Archroma, the Basel, Switzerland-based global leader in color management solutions.
Archroma provides the entire textile chain, including retailers, brands, vendors and textile mills, with innovative solutions to engineered color standards.  Its new Color Atlas, with more than 4,300 colors, is designed to streamline the production process because of its user-friendly design and wide variety of colors.
"Archroma has been creating dyes and finishes for the fashion industry for 130 years, and up until now they have been a resource, working directly with the industry's leading textile mills. With the introduction of the Archroma Color Atlas suite of color management tools, Archroma is now the engine that powers a growing number of designers' and brands' creative processes. Our team's role will be to expand the market awareness of the brand, producing a comprehensive media relations campaign and helping to build bridges with fashion leaders and home furnishings designers," Steinreich Communications president and CEO Stan Steinreich told O'Dwyer's.
Steinreich's fashion and home furnishings groups in its New York City and High Point, NC offices will both handle duties for the new account.
Steinreich Communications, which was founded in 2003, holds additional offices in New York, Washington, High Point, London, Los Angeles, Frankfurt and Tel Aviv.