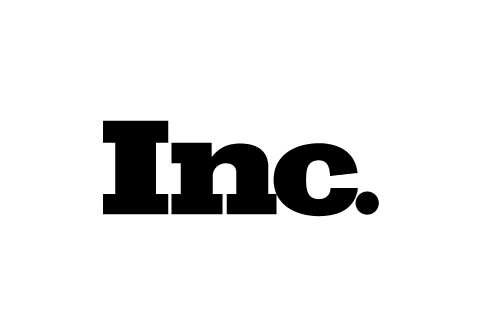 17 Things These Executives Wish They Had Known From the Start
Inc. Magazine
Hindsight is the best teacher.
Imagine if you could travel back to when you were beginning your career, but with the wisdom you possess today. Would you do anything differently? Here's what these successful leaders say they wish their younger selves would have known.
1. Learn to be comfortable with being uncomfortable.
"As an entrepreneur, taking risks is extremely important but it is the resilience and perseverance in the face of adversity that really counts. It is important to take risks and learn to be comfortable with being uncomfortable as you persevere in the face of adversity."
–Telle Whitney, CEO of Anita Borg Institute, which connects, inspires and guides women technologists and organizations that view technology innovation as a strategic imperative.
2. Avoid all habits.
"Many entrepreneurs think there's a secret formula for habits of successful people, but in my experience, routine and habits are anathema to entrepreneurialism. You have to focus on making the most out of every opportunity and every project, and that requires an approach as specific and unique as each situation. If you've started forming your business habits, try breaking them completely. You'll be shocked at how creative you'll be."
–Rod Favaron, CEO of social software company Spredfast.
3. Sometimes ignorance can be very useful.
"I'm actually glad that I didn't know how hard it is to build a global company, and that I didn't realize how much investment capital it would take. Had I known both of those things, I'm not sure I would have attempted it. The thing that sustained me through it all is knowing we had a big, world changing idea. The thought of not pursuing that idea has always been tougher than what we've had to go through to get where we are."
–Scott McFarlane, cofounder and CEO of Avalara, a provider of cloud software which helps businesses handle tax compliance through automation.
4. Know the market.
"The most important thing every entrepreneur must do is make sure they are attacking a problem in a very large market. The market is the key to how successful and large your company can be. Small markets tend to create average or lackluster companies." 
–Darren Guccione, cofounder and CEO of Keeper Security, a password manager and secure digital vault.
5. Never cut corners: It's a marathon, not a sprint.
"As an entrepreneur, you make thousands of decisions every day, determining what's best for the business you're building. Every decision lays the foundation for your company's success and its culture. If you cut corners, your teams will, too. Creating something that's built to last takes hard work. It's crucial to consider strategy and think things through the first time around, and when there's a moment to choose between what's easy and what's ultimately the best approach for your business or customers, you should always choose the latter."
–Scott Knoll, CEO of Integral Ad Science, a technology and data company that builds verification, optimization, and analytics solutions for the advertising industry.
6. Entrepreneurship is not about you, but about your unique perspective.
"Entrepreneurs are successful because they can contribute with a unique perspective, not because they copy other successful people. And it not only goes for the product, but also for the leadership style. Rather than copying other leaders, entrepreneurs should focus on strengthening their strengths and containing their weaknesses."
–Peter Arvai, cofounder and CEO of presentation platform Prezi.
7. "Tried and true" will cripple your business.
"When I left Salesforce to launch Zuora, I figured I could rinse and repeat what worked before to produce the same results. The reality was much different, and I quickly learned that success comes from learning in specific situations, not blindly repeating the past. The key to avoiding sophomore entrepreneur syndrome is remembering to bring out a blank sheet of paper for everything, building for each specific moment in time and each individual customer." 
–Tien Tzuo, cofounder and CEO of Zuora which creates cloud technologies that help companies build subscription business models.
8. Learn to embrace challenges.
"I've learned that being patient, flexible and open to change can be of huge value when you run into challenges along your entrepreneurial journey. Think of it this way–just because you have a good idea, and the opportunity to turn it into a product, does not mean that the market will be ready to adopt it quite yet. Great things take time."
–Ashish Chordia, founder and CEO of Alphonso, Inc., which provides verified TV audiences on mobile and web, at scale, across premium apps and sites.
9. It's OK to fail.
"Mistakes are inevitable. What you'll be measured on is how you approach fixing them. If you admit and confront failure, and get the issue on the table for discussion and dissection, the entire organization can learn from it. Your transparency will inspire confidence in your team, customers, and investors.
— Mike Tuchen, CEO of big data integration company Talend.
10. Corporate speed is inversely proportional to size.
"The bigger the company…the slower the decision-making process. Startups have to gain the support of a senior executive sponsor who understands the value proposition, will help you navigate the complex procurement processes, and get to 'yes.'" 
–Lloyd Mahaffey, president of video content delivery company SmartStory.
11. Don't be afraid of failure.
"In a startup, you must not be afraid to fail. Fail, but fail fast. Learn from it and move forward. All the failures will add up to the best product and service you can develop and give rise to even newer challenges which will provide more learning opportunities."
–Reuben Zielinski, cofounder of Redux, a company with patented technology to remove moisture from wet cell phones and return them to working condition.
12. Value the right things.
"As a former pastor, I spent way too much time considering my own message and didn't recognize the goals of our business as a whole. To truly impact your employees, communities and customers, discover what is most meaningful to them, then incorporate those values into the core of your company. Not only will this engage employees, but it will build business and set your team up for success."
–Ryan McCarty, cofounder of Culture of Good, Inc., which helps organizations build a cultural movement that inspires employees, ignites positive change in the world and impacts their bottom lines.
13. Admit when you're wrong.
"I thought that spending $40,000 on fortune cookies packed with inspiring words would help spread a sincere message to nearly 3,000 employees across the nation. While my idea sounded great at first, I couldn't have been more wrong. In fact, most of the employees ended up eating the fortune cookies! Before acting on a whim and moving 100 miles per hour, consult with your team, get feedback from employees, and do some research on whether the investment will be worth it. Don't get ahead of yourself."
–Scott Moorehead, CEO of Round Room, the nation's largest Verizon Authorized Retailer.
14. Simplify your strategy.
"I've learned that keeping business simple is the most difficult but impactful area of focus. When strategic plans are created, it's as simple as asking yourself if the proposed initiative can be implemented and measured when deciding to move forward. Then it's a matter of giving plans the time they need to take root and produce results, with improvements being made only on a quarterly basis."
–Pete Butler, founder and CEO of MS Companies, which leverages the gig economy and real-time data to provide a mobile, on-demand workforce matching.
15. Know when to change your leadership style.
"I wish I would've known that inspiration and coaching would lead to great experiences all around–for the employee, the company and the customer. The traditional perspective of instructing and overseeing is not at all scalable and could more than likely be detrimental to any organization."
–Justin Tysdal, cofounder of Seven Corners, Inc. an international travel insurance and specialty benefit management company.
16. Encourage self-expression and freedom of thought.
"[The] vast majority of employees tell you what they think you want to hear, rather than what they think or what they think you need to hear. The latter two are the key elements in making an organization even better. Encourage employees to share their thoughts."
–Stan Steinreich, president and CEO of the public relations firm Steinreich Communications Group.
17. Never take "no" for an answer.
"The design business is very judgmental, especially to newcomers. Don't succumb to criticism and don't allow other people's opinions to shape who you are, especially as a designer. Remember, style is very personal. Believe in yourself and follow your passions. For me it's travel. This will lead you to create your true style which will be seen in the collections you create and the company you build."
–Michael Amini, CEO and head designer of Amini Innovation Corporation (AICO).