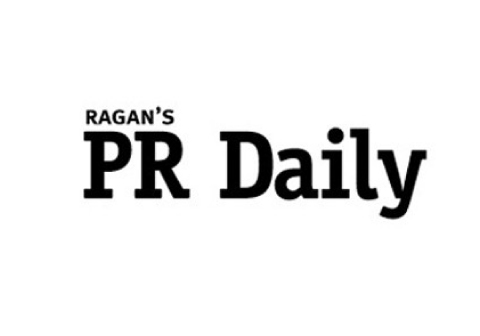 Crisis PR tips for Toronto care facilities following 8 deaths
Ragan's PR Daily
Stick to the statement.
That's the advice that PR crisis executive Stan Steinreich, founder of a global consultancy, has for communicators at two long-term care residences in Ontario. Canadian authorities alleged Tuesday that a former nurse—Elizabeth Tracey Mae Wettlaufer—killed eight elderly patients from 2007 to 2014.
How are executives at the facilities responding to the crisis? Leaders at Caressant Care Nursing and Retirement Homes—where seven of the patients died—seem to be following Steinreich's "stick to the statement" advice.
MyFox8.com reported:
Caressant Care Woodstock Long Term Care Home said it is cooperating with police. Wettlaufer left the home's employ two and a half years ago, spokesman Lee Griffi said in a statement.
"Our highest priority is to continue to provide for the physical, social and spiritual needs of our residents, and that remains our focus," Griffi said.
"We deeply regret the additional grief and stress this is imposing on the families involved. We are determined to avoid compromising the police investigation in any way and are therefore unable to provide any additional comment at this time."
Authorities offered limited details at press conferences on Tuesday and Wednesday. The Associated Press reported:
"The victims were administered a drug. We're not in a position at this time to comment further on the specifics of the drug as it forms part of the evidence that is now before the courts," Ontario Provincial Police detective Dave Truax said.
Truax would only say that a number of drugs were stored and accessible in the nursing homes where the suspect worked. The investigation is ongoing and officials said more charges could be brought in the future. Police would not speak to a possible motive.
First steps
In a telephone interview with Health Care Communication News, Steinreich said the initial hours after a crisis breaks are crucial for PR pros and executives.
"The health care facilities [in Canada] must reassure the public about the safety of patients and employees. This has to be done in a way that doesn't imply guilt but offers reassurance and commitment to finding answers to difficult questions. Do it quickly and modify communication as additional details become available," Steinreich said.
Preparing a statement in a multi-platform format for news organizations—and posting it on social media—are solid first steps, he said.
Again, stick to the statement, but don't go beyond it. "That's a very dangerous area for communicators," Steinreich said.
Separating people from brands
Steinreich said it's imperative that charges such as those lodged against Wettlaufer are treated not only as criminal cases but also as acts of workplace violence.
"Health care is the same as any industry in which an employee shows up to a factory with a gun, or a worker kills people at a post office. Each is an act of workplace violence,'' he said. "Crisis communicators can remind the public that the [former] employee is troubled and has a problem but [that] it's not a systemic issue."
Steinreich advises PR and marketing pros to differentiate the brand from the individual. "No organization I know of encourages violence,'' he says.
The 'bank of goodwill'
How can leaders deflect attention—and search engines—from a horrific situation? Steinreich says communicators should have a growing "bank" of positive community stories to "draw upon" when a crisis arises: "It reminds the public of the community service deeds the organization provides on a regular basis. It helps isolate a disturbed individual from the overall brand and goodwill."