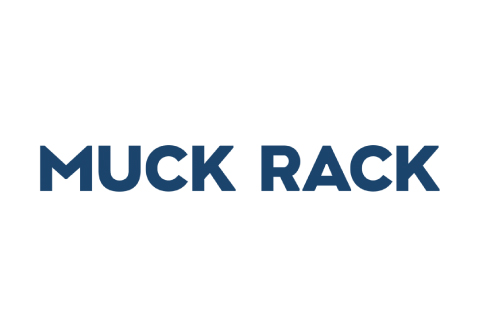 How to get ROI from your PR Program
Muck Rack
By Ariella Steinreich, Vice President, Steinreich Communications
As technology permeates every sector of business, it brings with it the advent of a data-driven society.
Business leaders are used to receiving metrics each day about how their product is doing in the marketplace and in the consultancy business, they look at how efficient and productive their team is. As a result, business leaders look at each decision they make through the lens of what the ROI will be. In the public relations business, our clients are no different because their first question is "how will I know if this PR campaign is impacting my business?"
Like many in our industry, I was classically trained to gauge the effectiveness of programs through more traditional means of message traction monitoring, clip counting, advertising equivalents, or more recently, total visitors per month (VPM). What I learned over the years was that this means of determining the success of the program was shallow to clients. They want more – if for no other reason than no one else in their organization is being tracked with such soft metrics as their public relations firm.
The holy grail of our firm has been to deliver tangible business results for our clients. When we say "tangible," we mean it! The goal is to add to a corporate client's sales, spur new membership or increased donations for a not-for-profit, or cause recruitment numbers to rise significantly for a higher education client.
Recently, one of our consumer clients sold 7,000 units of a piece of jewelry in under 90-minutes because of a story that moved on the Associated Press wire. Another of our consumer clients saw its per-day sales rise by 50-percent after the product and its spokesperson appeared on NBC's Today Show and by 30-percent after an appearance on the Ellen DeGeneres Show. One of our not-for-profit clients found a new donor who gave a total of $2 million to their organization after a Wall Street Journal column profiled its work. One of our university clients saw a 70-percent rise in applications (30-percent the first year and 40-percent the second year) as a result of our program. These clients view the success of a public relations program by the correlation between media placements and a direct impact on their business.
Here are five tips for creating a program that delivers tangible business results for your clients:
It Starts With Client On-Boarding. We spend a considerable amount of time in the on-boarding process with our clients. We will go through their business plans – not just marketing – but how they want to grow and expand their business. We analyze their products and services and benchmark them against the competition. We listen to the client, the CEO and other senior executives discuss the gap between where their business is today and where they want to be tomorrow. Most importantly, we ask about tangible goals. What are the sales numbers their team is expected to produce? What are the regions they are looking at for that expansion? Where might some soft spots be in their organization?
Creating the Strategic Communications Plan.From that process, we develop a communications program that specifically supports those business goals whether it be through traditional media relations, social media, advertising, sponsorships, partnerships or philanthropy, etc. We take a 360-degree view of the business and propose communication strategies that will help them achieve their goals. We pour these strategies into a carefully crafted work plan that assures that the deliverables are sustainable over a long period of time.  
The Art of the Message. We do not just create compelling client messages, but we make sure that there is always an "ask" in every message track that we develop. The reader, viewer or listener needs to understand the call to action and be motivated through the message to take the action our client needs whether that is to buy, sell, donate or sign-up.
Implementation. None of this matters if you cannot implement the program. Our team of experts vigorously run the playbook assuring that our clients get the results they sought to achieve.
Constant Client Communication and Strategy Review. This final point is the key to delivering ROI. We regularly talk with our clients to see if the program is achieving the desired results. I know this sounds so basic and every agency will tell you how they communicate well with clients, but that is not what I mean. We actually ask if an initiative brought about results. Did it deliver something tangible and if so, what? Maybe even more important, if it didn't deliver results, then how do we quickly react and change course to make it work? An agency has to be willing to change direction when needed to right the ship.
In today's data-driven global business environment, every business is looking to show how they "moved the needle" forward with public relations. It is important to remember that every client has the ability to achieve tangible ROI from a well developed and carefully crafted public relations program.