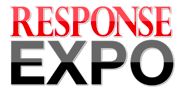 STEINREICH COMMUNICATIONS NAMED AOR FOR NATION'S LEADING DIRECT RESPONSE INDUSTRY CONFAB
FORT LEE, NJ – Steinreich Communications Group, Inc., an international public relations firm based in New Jersey, has been named agency of record for Response Expo, the leading conference of the $350 billion direct response television (DRTV) industry. Hosted by Response Magazine, the 10th annual conference will take place April 26th – 28th in San Diego and will attract several thousand product producers, inventors and suppliers.
Known in the DRTV industry as the premier event for performance-based marketers and professionals responsible for measuring, tracking and monitoring the results of a company's advertising campaign, the show hosts a "who's who" of marketing leaders, network executives, suppliers and developers that utilize performance-based marketing to move product and build brands. Attendees regard the Expo's educational programs as powerful forum for in-depth learning, building awareness of the newest advances in the category and finding solutions to marketing challenges.
For the past 12 years, Steinreich Communications has grown into the leading public relations firm in the DRTV industry, representing the top corporations, talent, producers and suppliers.
"It is always gratifying when the media turns to us to assist them in publicizing their events. Response Magazine is the iconic independent brand for news and information about the industry and its Response Expo is the go-to conference for producers, inventors and suppliers in this space. We are pleased to once again have been selected to represent them, said Steinreich Communications President and CEO Stan Steinreich.
This is the second media organization to turn to Steinreich in the past several months. Recently, The Jerusalem Post selected the agency to handle its annual conference in New York in May of 216.
The Steinreich Communications Consumer Practice teams based in Los Angeles, New York and New Jersey, will work on the conference.
Founded in 2003, Steinreich Communications represents some of the world's leading corporations and consumer brands. It is one of the nation's fastest growing, full-service public relations firms with offices in New York, New Jersey, Washington, Los Angeles, London, Frankfurt and Tel Aviv. Visit www.scompr.com.