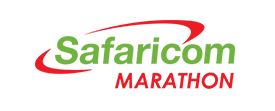 STEINREICH COMMUNICATIONS SELECTED FOR PR FOR AFRICA'S SAFARICOM MARATHON
FORT LEE, NJ – Steinreich Communications Group, Inc., an international public relations firm based in New Jersey, has been appointed global media relations partner for the 17th annual Safaricom Marathon. This year's marathon, the symbol of an iconic partnership between the Tusk Foundation and Aardvark Safaris, will take place on June 25th in Lewa Wildlife Conservancy in Kenya.
Since the program's inception in 2000, the annual Safaricom Marathons have raised millions of dollars to support conservation efforts in Kenya. This year, working with its United States travel partner, Aardvark Safaris, this extraordinary sporting event is raising donations and awareness, drawing over 1,200 runners from more than 200 countries. Aardvark Safaris is providing travel arrangements and logistical support for runners in conjunction with the focus on responsible tourism.
The Tusk Foundation is a wildlife conservation organization dedicated to working with local partners to protect wildlife while mitigating poverty and providing educational opportunities throughout Africa.
Aardvark Safaris has been planning customized safaris throughout Southern and Eastern Africa since 1999. Aardvark is passionate about safaris, offering experiences that surprise and delight for solo travelers, honeymooners, extended families and groups.
"The Safaricom Marathon is one of the premier events not only for sportsmanship and excellence, but for illustrating that by working together we can solve such apolitical issues like hunger and conservation. We are pleased to have been selected to represent them to the global media," said Steinreich Communications President and CEO Stan Steinreich. "We are excited to work with both Aardvark Safaris and Tusk Foundation to help raise awareness and funds to assist those in need in Africa, ultimately rescuing its wondrous species."
The firm's travel and tourism practice in its New York office will lead the account team.
Founded in 2003, Steinreich Communications represents some of the world's leading corporations and consumer brands. It is one of the nation's fastest growing, full-service public relations firms with offices in New York, New Jersey, Washington, Los Angeles, London, Frankfurt and Tel Aviv. Visit www.scompr.com.