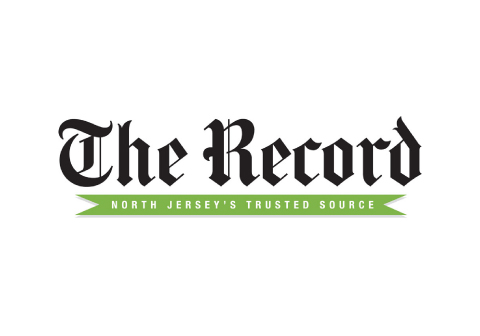 Kosher supermarket preparing to open in Clifton
The Bergen Record
By Joan Verdon
A New York-based kosher supermarket chain with a devoted following is preparing to open its first North Jersey location in the former Acme store in Clifton's Styertowne shopping center.
The company, Seasons, plans to use all 55,000 square feet of the vacant Acme space to create its largest store to date. The supermarket is expected to open in two to three months, probably in May, Seasons Chief Executive Officer Mayer Gold said Wednesday.
"I like to say we're an upscale supermarket that happens to be kosher," Gold said in a phone interview.
Fans of the chain, which has four supermarkets and a Seasons Express convenience store in New York — and is opening stores in Lakewood and Baltimore this year — have been posting on Facebook for months about their eagerness to see a store open near Passaic or Clifton, to serve the Orthodox Jewish residents there.
"We look for areas we feel are under-served, with growing communities, and the Clifton-Passaic area is certainly one of those," Gold said. The store, he said, will serve a broader population than Orthodox families who keep kosher. "We cater to everybody," he said, "not just the kosher consumer." The Seasons stores are neighborhood markets, he said, where families can do all of their shopping, not just a specialty food destination.
Seasons executives hope to be a more convenient option for Orthodox families from Passaic and Clifton, many of whom currently travel to Teaneck or Monsey, N.Y., to do their grocery shopping. The former Acme store, which closed in early 2015, had a large, and popular, kosher department.
Most of Seasons kosher competitors in North Jersey are individual stores, rather than chains, such as the Grand & Essex supermarket in Bergenfield, and Cedar Market or Glatt Express in Teaneck.
Kosher foods have been growing in popularity in this country, with more Americans choosing them because they want foods that are dairy- or meat-free, or because they believe kosher foods are better quality.
There are more than 12 million kosher consumers in the United States, and over 19,000 kosher products sold in supermarkets, according to organizers of KosherFest, the world's largest kosher foods trade show, held every fall at the Meadowlands Exposition Center. Kosher consumers include the lactose intolerant, vegetarians and those with other dietary restrictions.
The Seasons chain was started five years ago when it took over another New York kosher supermarket company, Supersol. It has stores in Lawrence, N.Y., Scarsdale, N.Y., Queens and on the Upper West Side of Manhattan. It will open its first New Jersey store, in Lakewood, within two weeks. The Baltimore store is expected to open in the second half of this year. The company also is expanding the size of its Scarsdale store to 11,000 square feet from 3,000 square feet.
The Clifton store, at 467 Allwood Road, will employ about 125 people, Gold said.
Stan Steinreich, president of Steinreich Communications Group, and a Teaneck resident who keeps kosher, said his wife shops frequently at the Seasons store in Queens and his daughter lives near the Manhattan location and "we're big fans of what they do."
The stores have good bakery and butcher departments, a lot of prepared foods, and impressive selections of fresh produce, he said.
"They're incredibly high quality, great service, and they're going to be a breath of fresh air for North Jersey," Steinreich said. But he noted that Seasons is entering "an incredibly competitive" kosher market. "Short of the Five Towns area [the Lawrence-Cedarhurst area on Long Island] this has to be the second-most competitive market in the tristate area," he said, with the existing kosher supermarkets, traditional grocery stores, and stores such as Costco and Fairway vying for the kosher customer.