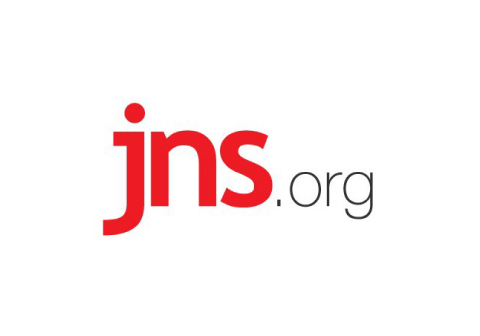 Michael Bloomberg could be the latest twist for Jewish voters in 2016 election
Jewish News Service
By Sean Savage
The 2016 U.S. presidential race has been high on twists, with billionaire real estate mogul Donald Trump and socialist Bernie Sanders leading in many polls. But the topsy-turvy journey might just be getting started. As voters prepare to cast their first ballots in Iowa and New Hampshire, former New York City mayor and Jewish billionaire Michael Bloomberg, whose net worth dwarfs even that of Trump, is reportedly considering an independent run for president.
"[Bloomberg] would make an exceptional candidate for a variety of reasons, in particular for the Jewish community. He has always shown himself to be a big supporter of Israel in different ways, such as donating his personal money in various charities," Stan Steinreich—president and CEO of Steinreich Communications, a New Jersey-based public relations firm that also has an office in Israel—told JNS.org.
During the 2014 Gaza war, Bloomberg made waves by boarding an El Al flight to Tel Aviv in defiance of a Federal Aviation Administration ban on flights to Israel. The ban came after a Hamas rocket fell near Israel's Ben Gurion Airport.
"This evening, I will be flying on El Al to Tel Aviv to demonstrate that it is safe to fly in and out of Israel….The flight restrictions are a mistake that hands Hamas an undeserved victory and should be lifted immediately," Bloomberg said at the time.
Bloomberg has donated significantly to the Israeli emergency response organization Magen David Adom, whose Jerusalem station is dedicated to his father, William H. Bloomberg. In 2014, Bloomberg was the inaugural recipient of Israel's Genesis Prize, an award given to individuals who can inspire the next generation of Jews worldwide.
Bloomberg has considered running for president in the past, but concluded that running as a third-party candidate would be too difficult. Yet according to the New York Times, Bloomberg has been "galled" by Trump's dominance in the Republican field as well as "troubled" by Hillary Clinton's stumbles and Bernie Sanders's rise on the Democratic side. This confluence of events has led Bloomberg to consider a bid for president as an independent in 2016.
As such, the New York Times reported that Bloomberg's aides say he is prepared to spend at least $1 billion of his own personal fortune on a presidential campaign and would likely make a final decision on running in early March.
In a race for president that has defied political norms, Bloomberg would seek to capitalize on his unique combination of business experience and governing that the other candidates only partially share.
"If you look at it, his candidacy would have many different elements of some of the current leaders in the polls," Stan Steinreich told JNS.org. "For example, he certainly has Donald Trump's business acumen, and he certainly has liberal policies like Bernie Sanders."
Bloomberg is one of the richest people in the world, with Forbes pegging his personal fortune at $36 billion and others estimating it could be as high as $48.8 billion—far higher than the $4.5 billion Forbes estimate of Trump's net worth.
"I would love for Michael to do it," Trump told CNN regarding the reports on Bloomberg's potential candidacy. "We used to be friends. I guess we're not friends anymore. I don't think we are."
Unlike Trump, who inherited a considerable real estate fortune from his father, Bloomberg built Bloomberg L.P.—a financial services, technology, and media empire—from scratch, through the development of his own in-house computerized financial system that eventually became a mainstay for financial experts.
Despite his business prowess, Bloomberg has staked a number of socially liberal positions that eventually led him to abandon the Republican party in 2007 to become an independent. Bloomberg had been a lifelong Democrat prior to becoming a Republican in 2001, when he ran for mayor in New York. His liberal policies include strong support for gun control and a woman's right to choose. He endorsed President Barack Obama in the 2012 election, citing climate change.
Many New Yorkers hailed Bloomberg's 12 years as mayor for making the city cleaner, safer, and more prosperous, especially in the wake of the 9/11 attacks and the 2008 financial meltdown. Others, however, criticized him for a hands-on style that included a "stop and frisk" police policy as well as pushing for bans on soda and smoking in public places. Some went as far as calling Bloomberg-led New York a "nanny state." He also controversially orchestrated the city's extension of mayoral term limits so that he could serve a third term.
"Even though I don't agree with [Bloomberg] on all issues, I think he is an important voice and it would be good for the national debate for him to throw his hat in the ring," said Seth Lipsky, the founding editor of two newspapers, the New York Sun and the English-language edition of the Yiddish Forward. (The New York Sun has not endorsed any candidates, including the rumored candidacy of Bloomberg, in the current election.)
"It would be no small thing for a Jewish American to appear at the top of the ballot, let alone two of them," Lipsky told JNS.org, referring to Bloomberg and Bernie Sanders. Bloomberg, he said, "has been a strong voice in support of Israel. The Jewish angle is interesting, but not an overriding issue."
While Bloomberg's Jewish faith and support for Israel would be selling points for the Jewish and pro-Israel communities, many of the other major candidates also largely have pro-Israel credentials and Jewish backers.
"As a community, we [Jews] are always excited and proud when one of our own decides to run. There is an element of pride, he did a great job as mayor of New York….But the Jewish community is also really excited about other candidates in the race. All major candidates have their Jewish supporters, from Hillary Clinton, to Donald Trump, Jeb Bush, Ted Cruz, Marco Rubio, and Chris Christie," said Steinreich.
Nevertheless, Bloomberg faces a daunting task if he decides to run as an independent, without the support of either mainstream political party. Since the presidential election of 1856, when the modern-day Republican party emerged as the Democrats' chief competition, no independent or third-party candidate has ever won an election. This even includes the widely popular former president Teddy Roosevelt, who ran as an independent in 1912 after leaving the Republican party, but eventually lost the election to Democrat Woodrow Wilson.
"The euphoria is wonderful, but there are many practical elements to winning an election. It is a long way to November," Steinreich said, adding, "Even putting his financial resources aside, you have to get an organization in place and the signatures to get on the ballots. There are some potential stumbling blocks regardless of a popular movement and whether people are excited about the candidacy."