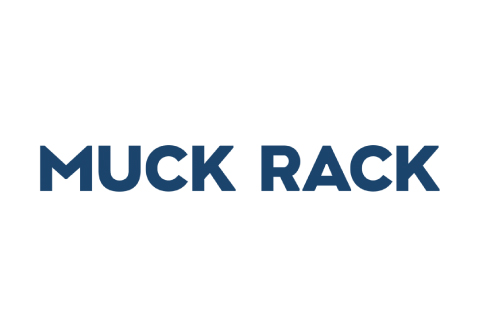 Sponsored content shouldn't be taboo
Muck Rack
By Ariella Steinreich, Director of Media Relations at Steinreich Communications
Ever go to the Wall Street Journal's CMO Today blog and see how Adobe's logo appears on the right hand side or how the outlet's CFO Journal blog has an entire column on the right hand side that clearly states "content from our sponsor Deloitte?"
These are great examples of sponsored content and it's important to note that it isn't jeopardizing journalism today despite what some may think.
Sponsored content has a history of being "taboo." In fact, the industry can't even agree on what to call it – sometimes it is referred to as sponsored content, other times it is called native advertising, branded content, content marketing and custom content. Perhaps one of the reasons it is taboo is because there isn't a straight-cut definition for it, but the reason for that is because most media publishers offer customized programs for brands who are interested in these opportunities.
Sponsored content allows a brand to provide information tied to a specific theme to establish their voice as a thought leader. For a marketing company looking to reach marketers, it is strategic to look at sponsored content opportunities on a marketing blog as ultimately those readers will become more familiar with your content and see that this is something your brand has deep expertise in and that may help to secure some new business leads. The key to turning successful sponsored content into new business leads is making sure it offers something unique and compelling.
Many publishers are creating new sponsored content opportunities as they look to help their digital revenue make up for declining print and, in some cases, online advertising.
Where are the opportunities?
Publishers from The Washington Post to The Wall Street Journal and from Forbes to BuzzFeed are all doing it. There isn't a divide between traditional and digital media on this – everyone is doing it, including broadcast.
The opportunities are endless as publishers offer creative opportunities – the first thing to do is to identify which publication makes the most sense based on their readership and your customer segment. We have a practice dedicated to sponsored content and we help our clients to determine which publication hits their target consumer and we work with them to negotiate the deal. For our clients who are doing a partnership which involves their content we help to create the content which can range from blog posts to videos to TweetChats, etc.
Here are some great examples (in addition to The Wall Street Journal ones noted above):
-Last October, the Washington Post debuted its first sponsored content opportunity in its print edition with an article sponsored by Shell, titled, "Reducing the environmental impact of driving: Shell in Partnership with…You." The article highlighted ways to maximize fuel efficiency and how Shell can help. Others who work with the outlet on sponsored content opportunities in both print and online include Airbnb, Audi, Goldman Sachs, IBM, Siemens and many others. The Washington Post's WP BrandConnect platform allows brands to develop the content and the outlets newsroom is not involved in the creation of any of the content through WP BrandConnect. All these articles are also tagged with "sponsored generated content" so that there is no confusion.
-Ancestry.com partnered with CNN for a series, "Roots," in which thirteen CNN anchors and hosts traced their family roots around the world. This was incredibly powerful in spreading brand awareness for ancestry.com as many viewers who might not have already considered tracing their genealogy were now made aware of the brand and the product it offers by watching the segments on their favorite CNN personalities such as Anderson Cooper and Jake Tapper.
-This past June, CNN announced the creation of an in-house studio, which will produce news-like content for its advertisers called Courageous. This group will create and distribute branded content across CNN platforms from TV to the web and newer platforms such as Snapchat.
-Forbes made headlines this year when for the first time it produced a second cover for an advertiser, AT&T, as part of the company's BrandVoice program. AT&T sponsored the magazine's "30 under 30" edition as it was looking to get readers to visit its own marketing website, AT&T Business Circle, which offers tips and insights for small business owners. The sponsorship included the second cover, an ad for AT&T Business Circle, as well as an article in the magazine that was commissioned by the brand to run within the edition but was clearly marked so that the reader knew this was part of the sponsorship package. A short time later, Forbes went event further with Fidelity sponsoring the actual cover of its print magazine. The cover featured an ad alerting readers to an infographic about retirement, which was the theme for the issue.
The opportunities for sponsored content are endless and since all the solutions are customized, it makes this sector very profitable for publishers and encourages brands to be creative in thinking about how to reach target audiences. It started with online and moved to print and video and now social media is quickly becoming part of the opportunity. Whether it is doing a joint venture between a publisher and a brand on Snapchat or doing a TweetChat together, the opportunities are endless and will continue to evolve for a long time.
So to all those who think sponsored content is taboo, it's time to start embracing it as it continues to pick up pace and help both publishers and brands.