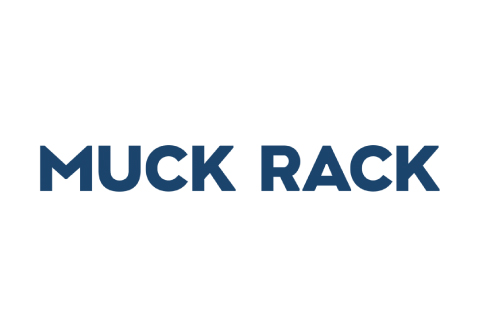 Is the "digital" in "digital media" superfluous?
Muck Rack
By Ariella Steinreich, Director of Media Relations, Steinreich Communications
Digital has infiltrated every sector of today's global business environment.
Retail, consumer goods, hospitality, healthcare and even the auto industry have been transformed due to digital – there is almost always an app!
Digital has also created new opportunities – consider that Uber, the world's largest taxi company, doesn't own any vehicles or that Airbnb, the world's largest accommodations company, doesn't own any real estate. Without digital this wouldn't be possible and yet we never refer to Uber as a "digital taxi service" or Airbnb as a "digital accommodations provider" because it's superfluous, these are built upon digital. Interestingly though, when it comes to the media sphere there are still many who refer to certain publications or online broadcast shows as "digital media," but is the "digital" in "digital media" superfluous?
Blurring the lines…traditional media moving into the digital space
Traditional publications have realized that they need to become more digital and offer multiple platforms in order to compete for readers in today's highly saturated media environment. It's no longer about having your website be easily accessible from a mobile device; now it's about creating full mobile platforms, including more video with reporting and leveraging social media channels. A great example of a traditional media outlet that has successfully moved to the digital media space would be The Wall Street Journal. The Journal streams live TV each day, has a terrific mobile platform and their journalists are quite active on social media.
A journalist-friend of mine who is at a "traditional" publication recently told me that he has a mandate to tweet a certain amount of times per day. Yet another example of the "traditional" players becoming more digital.
As today's consumers (and readers) demand more mobile and digital, even the more traditional outlets are becoming digital and the fully digital ones are soaring in big ways. According to the Pew Research Center's State of the News Media 2015 study, the number of mobile visits to news sources now outpaces desktop visits for the majority of the top 50 sites and associated apps.
Many of the best "digital" publications were started by journalists from the traditional side
Many of today's top digital platforms are run by journalists who came from the traditional side. For instance, Re/code, Vox.com and Quartz are three very popular digital news sources and are all run by folks from the traditional side; they had the vision to see the power of digital in media today. The journalism coming out of these and other digital outlets is superb and in many cases are more highly read by millennials than traditional publications.
Millennials get the majority of their news from digital platforms
The American Press Institute, in collaboration with The Associated Press and the AP-NORC Center for Public Affairs Research at the University of Chicago, conducted a study on how millennials get their news and found that the way they consume news is different from past generations. Sixty-four percent of those surveyed said that they regularly keep up with what's going on in the world; they are more likely to incorporate news into their daily activities. Interestingly, 39 percent reported actively seeking out the news and 60 percent reported that they encountered news as part of their regular activities. Facebook is their main source to consume news. The study also found that that amongst millennials who use Facebook to find news, 70 percent say that they click on and read the news stories they came across. Forty-two percent said that they regularly post or share news stories with their Facebook friends.
With millennials being America's first digital generation, the way they consume news is different than ever before. They aren't reading the print version at breakfast or at the office, they are turning on their mobile devices and opening up the relevant apps to get their news. Digital media outlets tend to create more shareable content, which makes its way to Facebook and Twitter, which reaches this highly sought after audience.
In today's world where virtually every business and sector is being disrupted by digital, the media sector is no exception. Similar to how we don't refer to Uber as a digital taxi service verses a more traditional one, so too it doesn't make sense to delineate between digital and traditional media. More importantly, millennials, the future news consumers, are digital centric – whether it's purchasing clothing online, groceries through an app or reading their news from digital news platforms.
They word "digital" is superfluous in their lives because they are a digitally native generation and getting their news is no different.