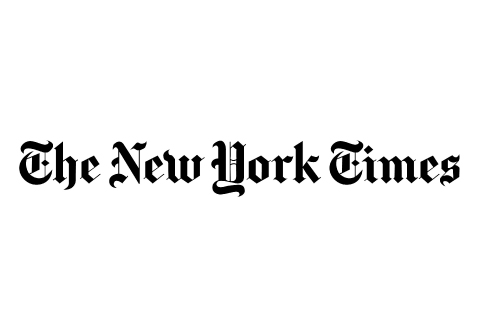 Eating Kosher, Even in Guatemala
The New York Times
By Stan Steinreich as told to Joan Raymond
Most business travelers worry about rental cars and flight delays. I also worry about the ability to follow religious dietary laws.
I'm a practicing observant Jew who follows a kosher lifestyle. And that's usually a private matter and no big deal. Except when I'm meeting myriad clients who are used to doing business over a meal.
Some things are a bit easier on the road, like milk. A well-respected rabbi gave an edict years ago essentially saying that any milk produced in the United States is kosher. That means I try to steer clients to breakfast meetings. You can't go wrong with cornflakes and milk and some freshly squeezed orange juice.
But when it comes to those dinner meetings, all bets are off. I have made an art out of nursing a dry salad for hours. When clients see my spartan fare, some ask me if I'm sick. Others think I'm a vegan. Others, I'm sure, wonder how such a big guy can eat so little.
One thing for certain: When I get back to my hotel, I'm often starved. I've been known to polish off a pint of kosher Häagen-Dazs or a couple of Snickers bars.
I do try to pack some food for myself on longer trips to more remote locations when I can.
I once represented the government of Guatemala. And I had to go there for a very important meeting. I knew that eating kosher was going to be near impossible. So I brought some vacuum-packed corned beef with me. But by the time I arrived in Guatemala my luggage was sporting a large, ugly, seeping stain.
I was stopped by a Guatemalan customs agent, who wanted to know the source of the stain. I went into my explanation. I lost him once I said kosher. Eventually, a supervisor came over and let me get through. It was the best corned beef I ever had, by the way.
I'm not alone. There are thousands of business travelers in the same predicament. Fortunately, I've met other business travelers at synagogues and kosher restaurants across the world. It's almost like an Orthodox travel underground. And we'll share stories about the best places to eat, stay and worship across the globe.
But like any other traveler, some of my tales of woe have nothing to do with religious practice. I'm just trying to get from one place to another, with the least amount of hassle. And some dignity.
A few years ago, I was in Switzerland for the World Economic Forum meeting in Davos. When I got to my hotel, my room was unavailable. I was in desperate need of a shower as I was already running late for a meeting, and I was told to go to the pool locker room. It was an open shower area. I was the only person in the room, and I got right down to business.
I was completely soaped up when I heard some shuffling and a strange, atonal whistle. I was shocked to see a cleaning woman merrily going along doing her job, even though I was standing there in the buff.
I looked at her. She looked at me. I grabbed the nearest towel to cover up. And she kept right on cleaning and whistling her little Nordic tune like nothing abnormal had just occurred. I was embarrassed and I wanted nothing more than to forget what just happened.
So I went to the gift shop and bought some Häagen-Dazs and Snickers and ate until the memory began to fade.
However, on occasion, I can still hear strains of her little song. I guess Häagen-Dazs and Snickers can only do so much.