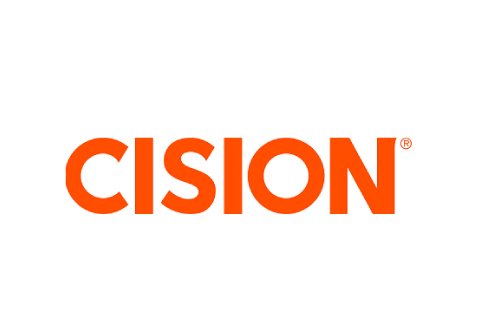 Behind the Headlines With Sheila Long O'Mara
Cision's Behind the Headlines
By Maria Materise
In today's digitally-focused world, it may feel like you need to be publishing content constantly, but quicker is not always better.
Sheila Long O'Mara, content manager at Steinreich Communications Group, says you need to have a plan for your content in order to be successful.
In this interview, Sheila discusses why brands need to clearly define their communication strategies, the importance of keeping your content fresh and why your audience is attracted to good writing and storytelling.
What are you most excited for in your new role as content manager at Steinreich Communications Group?
I've always enjoyed storytelling and writing. As content manager with Steinreich Communications, I have the opportunity to collaborate with our clients in telling and sharing their unique stories in creative ways.
 How do you think your background in journalism will help you in this new role?
My career in journalism provided me with a strong foundation of knowing what stories appeal to readers and the different media that best attract those readers. Nearly every day, I have the opportunity to put my editor's hat back on and advise our client on how best to tackle an issue or approach media outlets with content that will engage. That aspect of my position is very satisfying.
What do you see as the biggest communication challenges facing brands today? How can they overcome them?
Too few companies have clearly defined branding and communication strategies. By implementing a well-thought out strategy, companies will have a clearly defined road map to follow for their communication, public relations and branding needs.
Often I see companies attempting to communicate strategy, brand and culture before they truly understand who they are and what it is they want to accomplish through communication and public relations.
What are some of the key components of successful brand content?
Have a plan. That said, know that things may pop up that require some deviation from the plan, but when in doubt always defer to the plan. Consistency is key in creating smart, relevant content that engages. Assign someone to be in charge of content and empower them to soar. Figure out what your goals and objectives are and how you'll get there. Again, refer to your plan.
Keep your content fresh and updated. There's nothing worse than days-old content lingering. If you can't stay on top of it, you're likely not ready to dive into the content arena, or you should hire a company that can provide the service.
It's no secret digital has changed the way we communicate. What are some of the benefits of digital communication? Is there a downside?
In today's ever-changing media landscape, brands need to ensure that they have a well-rounded approach when it comes to content. Digital communication is the proverbial double-edged sword. Digital offers companies a quick way to share information across a broad range of platforms. However, quicker isn't always better. Broadcasting information across various channels without a well-designed strategy can net haphazard results.
As brands continue to evolve and jump into the digital communications arena, the space is becoming overwhelmingly crowded and quite loud for readers. Those that find a successful way to break through the clutter to connect and truly engage with consumers will be the ultimate winners on digital channels.
How important do you think having good writing skills are for communication professionals today?
Extremely important. Every aspect of our business revolves around writing. Great words and great information all come together to form a great story through great writing.
At the end of the day, people are very busy, and to encourage them to take the time to read more than 120 characters is getting harder and harder. Good storytelling and great writing can pull them in and away from the hustle and bustle for more than 45 seconds. That, right there, is magic.
What advice do you have for those looking to begin a career in communication?
Devour all things creative. Master the language. Learn to write. Tell stories. Be curious in every single aspect of life. Always ask questions.
Rapid Fire Round
1. I always thought I'd be…covering politics.
2. My hobbies outside of work include…in no particular order – cooking, gardening, hiking and traveling.
3. If I could have lunch with anyone, it would be…my late paternal grandmother. She was the epitome of Southern goodness with a wicked, wicked sense of humor served up with a dash of hot sauce on the side.
4. My biggest pet peeve is…mean people.
5. I laugh most at…not AT, but WITH my three sons and husband.
6. One thing most people don't know about me is…I can be a wee bit stubborn.